 The RANCH Steakhouse & Bar by ASTONS is a classic steakhouse concept that aims to bring you high-quality beef from around the world, fine wines and top-notch service second to none on a daily.
We use the freshest and highest quality of ingredients, featuring premium and succulent dry-aged beef, premium beef and secondary cuts that offer robust all-rounded flavours and tenderness all in one mouthful, yet at prices that you will not find elsewhere. A well-stocked bar with show-stopping cocktails and aperitifs greets you as you step into our contemporary yet classy restaurant.
We pride ourselves on our Exclusive A3 Wagyu Rib Cap, cut and served right by your table. Our steaks are served to you 'bones in' – meat on the bone gives you a fuller mouthfeel and enhances its natural aroma and flavours, which is why it's so unbelievably tasty!
Bar Nooks
A fully stocked bar ready to fulfill all your post-work cocktails, beers you name it, we make it. Our quirky bartenders love a casual and lively conversation any day. Have a quick bite and more importantly throw back a few drinks amidst all the action.
Capacity:
Indoors, 5 guests. Outdoors, 6 guests

Dining Hall & Private Rooms
Be warmly greeted by a modern-lux bar, before stepping into a rustic and timeless interior. Decked with aged wood and leather furniture, The Ranch is very reminiscent of old-school steakhouses with modern and sophisticated detailing.
Special and sentimental events need an equally special private space to set the mood. Our private dining rooms are curated just for that. Truly a perfect background for a quiet moment with someone important.
Experience a rich and robust atmosphere and flavor with top-notch meats, paired with an excellent list of fine wines.
Capacity: Dining Hall, 40 guests. Private Room, 8 guests

Wine Cellar
Be awed by our hand-picked wine collection of value-for-money old-world labels, together with some new-world labels. This includes but is not limited to wines from the best winemaker in Portugal. We are one of the few Singapore wine cellars to bring together more than 50 winemakers and 1000 bottles from around the world. Check with our sommelier to personalise your wine selection to your dine-in choices, or take-away for your private enjoyment (with special rates!).

Wine Cellar
Be awed by our hand-picked wine collection of value-for-money old world labels, together with some new world labels, including from the number one wine maker from Portugal. We are one of the few Singapore wine cellars to bring together more than 50 wine makers and 1000 bottles from around the world. Check with our sommelier to personalise your selections to pair with your dine-in choices, or take-away for your private enjoyment (with special rates!).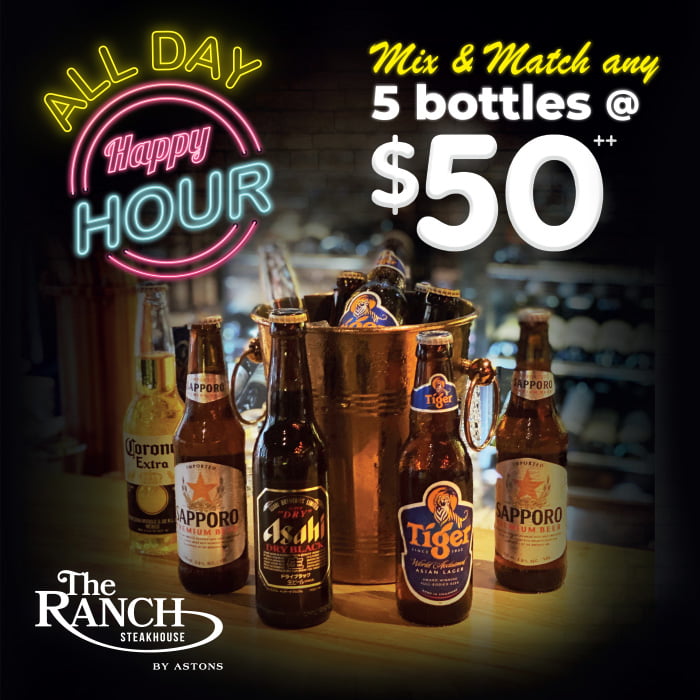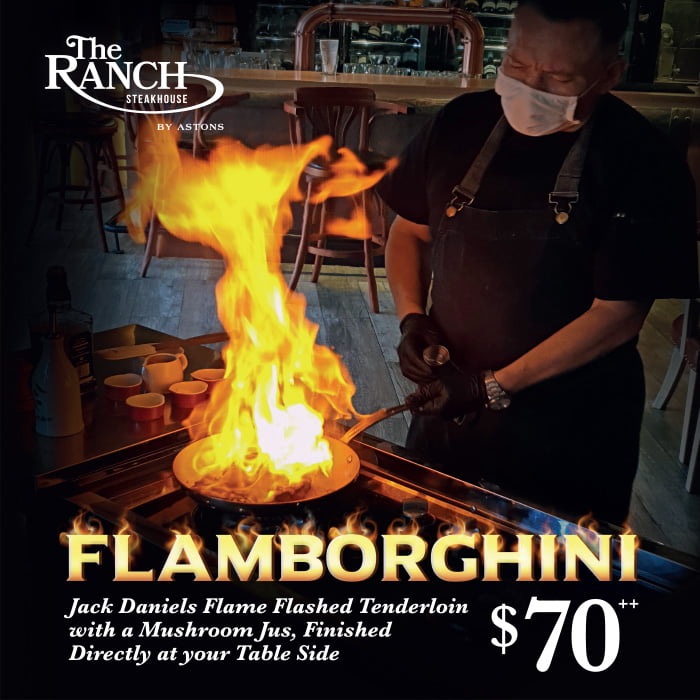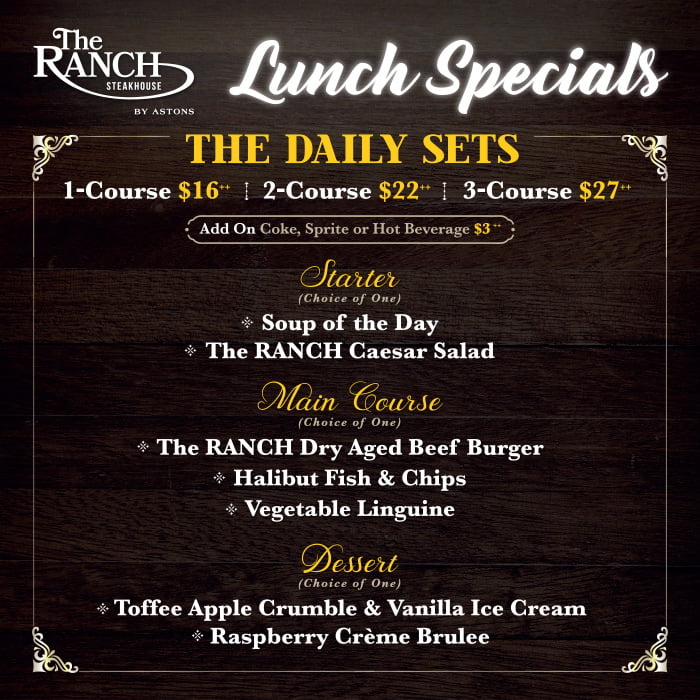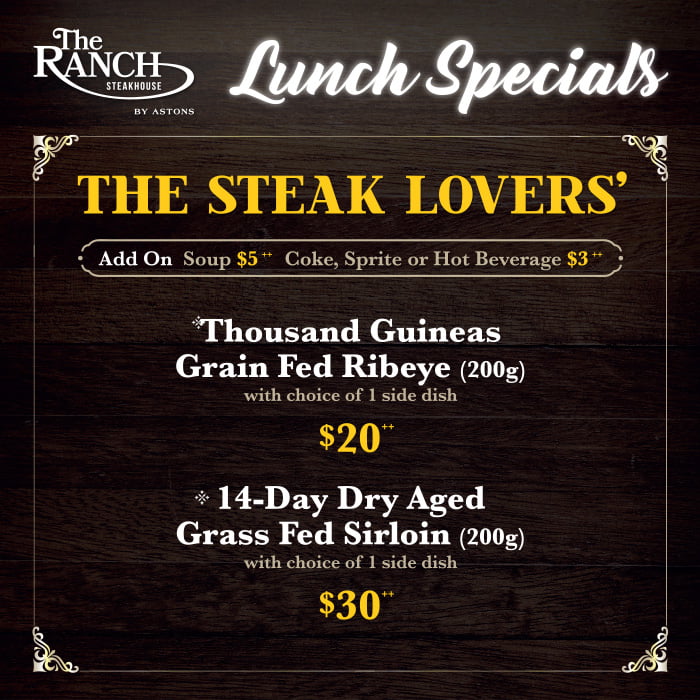 New Table QR Ordering
Now available in all ANDES and ASTONS Specialities (except Changi Airport)
ASTONS would like to thank each and every one of our loyal customers for being alongside our journey so far. We are extending our gratitude to you with our ASTONS Table QR Ordering and membership. Expect these exciting features when you order with QR:
QUICKER & EASIER ORDERING: Order your go-to mains and side dishes from your seat. Order for a large group has never been simpler. Available in-store only.
EARN & REDEEM: Earn loyalty points as you journey on with ASTONS! Every dollar spent will be converted into points, which you may accumulate and redeem for items under our group! More updates soon.
Privacy Policy
This Privacy Policy ("Policy") sets out the basis which ASTONS F&B Specialities ("we", "us", or "our") may collect, use, disclose, manage or otherwise process personal data of our customers in accordance with the Personal Data Protection Act ("PDPA"). This Policy applies to personal data in our possession or under our control, including personal data in the possession of organisations which we have engaged to collect, use, disclose or process personal data for our purposes.
Personal Data
As used in this Policy: "customer" means an individual who (a) has contacted us through any means to find out more about any goods or services we provide, or (b) may, or has, entered into a contract with us for the supply of any goods or services by us; and
"personal data" means data, whether true or not, about a customer who can be identified: (a) from that data; or (b) from that data and other information to which we have or are likely to have access.
Depending on the nature of your interaction with us, which may include but not limited to:
visiting our website or physical outlets
ordering or purchasing products or services from us
submitting an enquiry or feedback via meeting, interaction with our staff, emails, websites, mobile app, telephone calls, social media pages, SMS)
entering into lucky draws or contests organised by us
redemption of points or e-vouchers
subscribing to our mailing list
registering as our member
submitting your personal data to us for any other reasons
some examples of personal data which we may collect from you include your name and identification information such as your NRIC number, contact information such as your address, email address or telephone number, nationality, gender, date of birth, marital status, photographs and other audio-visual information, employment information and financial information such as credit card numbers, debit card numbers or bank account information.
Other terms used in this Policy shall have the meanings given to them in the PDPA (where the context so permits).
Collection, Use and Disclosure of Personal Data
 We may collect and use your personal data for any or all of the following purposes:
providing our products and services to you
processing your registering as a member in our loyalty programme
verifying your identity
responding to, handling, and processing queries, requests, applications, complaints, and feedback from you
informing you of any changes to our business operations
conducting marketing research
sending you marketing information about our goods or services including notifying you of our marketing events, initiatives and promotions, lucky draws, membership and rewards schemes and other promotions
processing payment or credit transactions
conducting investigations or audits
complying with any applicable laws, regulations, codes of practice, guidelines, or rules, or to assist in law enforcement and investigations conducted by any governmental and/or regulatory authority;

any other purposes for which you have provided the information
transmitting to any unaffiliated third parties including our third party service providers and agents, and relevant governmental and/or regulatory authorities, whether in Singapore or abroad, for the aforementioned purposes
any other incidental business purposes related to or in connection with the above
We may disclose your personal data:
where such disclosure is required for performing obligations in the course of or in connection with our provision of the products or services requested by you
to third party service providers, agents and other organisations we have engaged to perform any related functions for us
The purposes listed in the above clauses may continue to apply even in situations where your relationship with us (for example, pursuant to a contract) has been terminated or altered in any way, for a reasonable period thereafter (including, where applicable, a period to enable us to enforce our rights under any contract with you).
Withdrawing of Consent
The consent that you provide for the collection, use and disclosure of your personal data will remain valid until such time it is being withdrawn by you in writing. You may withdraw consent and request us to stop using and/or disclosing your personal data for any or all of the purposes listed above by submitting your request via email to [email protected].
Upon receipt of your written request to withdraw your consent, we may require reasonable time (depending on the complexity of the request and its impact on our relationship with you) for your request to be processed and for us to notify you of the consequences of us acceding to the same, including any legal consequences which may affect your rights and liabilities to us. In general, we shall seek to process your request within fifteen (15) business days of receiving it.
Whilst we respect your decision to withdraw your consent, please note that depending on the nature and scope of your request, we may not be in a position to continue providing certain products and services to you and we shall, in such circumstances, notify you before completing the processing of your request.
Please note that withdrawing consent does not affect our right to continue to collect, use and disclose personal data where such collection, use and disclose without consent is permitted or required under applicable laws.
Access to and Correction to Personal Data
If you have signed up as a member with us, you can access and/or amend your personal data by logging in to your account on our mobile application.
Protection of Personal Data
To safeguard your personal data from unauthorised access, collection, use, disclosure, copying, modification, disposal or similar risks, we have introduced appropriate administrative, physical and technical measures such as up-to-date antivirus protection, encryption and the use of privacy filters to secure all storage and transmission of personal data by us, and disclosing personal data both internally and to our authorised third party service providers and agents only on a need-to-know basis.
You should be aware, however, that no method of transmission over the Internet or method of electronic storage is completely secure. While security cannot be guaranteed, we strive to protect the security of your information and are constantly reviewing and enhancing our information security measures.
Accuracy of Personal Data
We generally rely on personal data provided by you (or your authorised representative). In order to ensure that your personal data is current, complete and accurate, please update us if there are changes to your personal data via email [email protected].
Retention of Personal Data
We may retain your personal data for as long as it is necessary to fulfil the purpose for which it was collected, or as required or permitted by applicable laws.
Changes to Privacy Policy
We may revise this Policy from time to time without any prior notice. You may determine if any such revision has taken place by referring to the date on which this Policy was last updated. Your continued use of our services constitutes your acknowledgement and acceptance of such changes.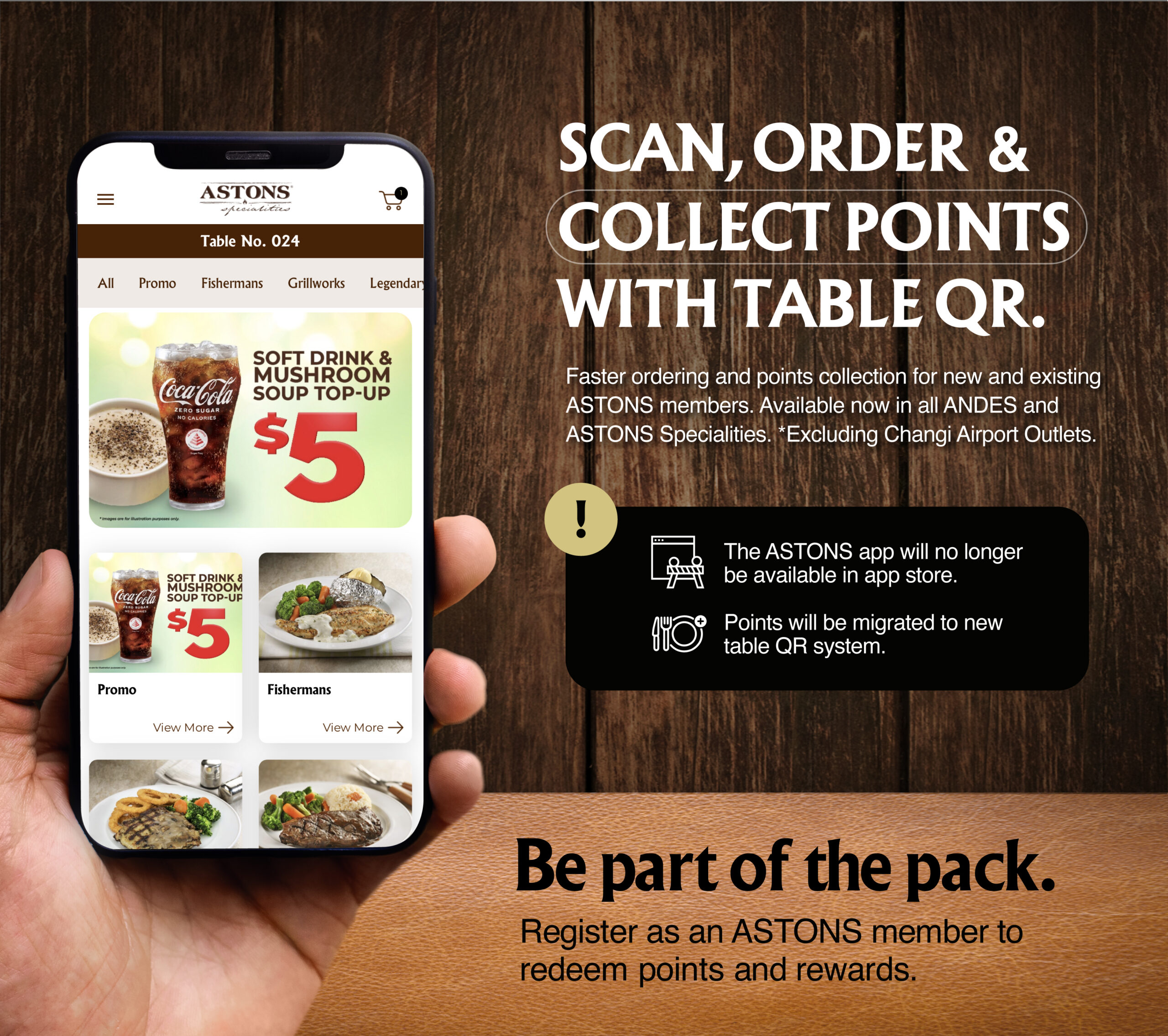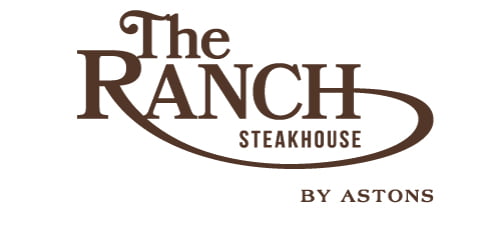 Contact Us
Any questions? We'd love to hear from you!
The RANCH Steakhouse by ASTONS
Clarke Quay, Block B, #01-15
3 River Valley Road, Singapore 179021
Tel: 6256 0334
Error: Contact form not found.